We all want to upload good looking pictures on our social media handles to gain some new attention. While Snapchat makes the task easier by giving various face filters and instant beauty modes to take perfect selfies and upload that on stories or other social platforms. At the same time, many similar Snapchat filter apps also emerging and helping people to click amusable selfies with a hand full of filters and masks.
However, the popularity of Snapchat hasn't faded away, but still, people want to try new apps for some other exciting features which help them to click incredible selfies or edit photos to look more appealing. Here we have picked some of the best face filter apps that you can try to brighten your day.
10 Best Snapchat Filter Apps
All of these listed apps are free to use however, they have paid version where you'll get access to some more exciting editing features. The free version has enough options there for you, but if you want you can purchase their paid version as well.
1. Instagram
Being known as a platform for sharing photos and videos, Instagram is also one of the biggest competitors of Snapchat in terms of offering a wide range of cool and funny filters.
Instagram had acquired a huge user base even before it introduced the face filter option and continually adding new ones which leaving other Snapchat filter apps far behind.
One can easily apply liking filters to his/her stories or send directly to followers via Instagram direct message. Apart from filters one can also use shade correction to his/her stories and add text in different fonts.
Instagram has an enormous list of filters, still, it allows users to create their own unique filters which will be available in the library once they get approval from the authority. After that other users can also able to use that filter in their stories.
It has filters for every situation but there is no option available to specify them, you have to scroll them one by one or be a subscriber for mask maker.
Download From Play Store Download From iTunes
2. B612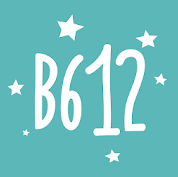 This is one of the popular face filter apps that offers various filters and beauty modes to makes selfies and videos distinctive. It has more than 2000 AR strikers and facial recognition stickers which you can apply to deform your face into a cute animal.
For easy and quick selection, It has categorized filters like animal masks, beauty instruments, landscapes, and more. It remembers which filters you use the most and recommends that when you open the filter option.
It provides real-time beauty effects that help to capture the perfect shot on a single tap. You can also look for suitable face shape with its easy-to-use slider and pick the best one.
The most interesting feature of this app like Snapchat filters is the Instagram like boomerang option to play video on a loop. It also allows users to share their creations directly on different social media platforms with just one click.
Download From Play Store Download From iTunes
3. MSQRD
Masquerade or shortly know as MSQRD is owned by Facebook. It has a huge library of face filters and AR effects which will turn you into a funny creature like panda, zombie, or even face swap with your friends.
All the filters are placed under respective sections, so it will be easier to find as per your choice. While using these filters on your photos or videos, you can go live with your friends and followers on Facebook.
Its face recognition feature is really amazing, and all the filters fit with your face perfectly to give a realistic look. The face swap feature works instantly, and you can also apply some filters on two or three faces at the same time.
You can add funny stickers or draw lines on videos and share them on different social media platforms easily.
4. Banuba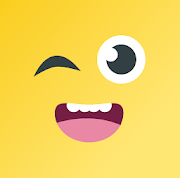 Banuba is one of the apps like Snapchat filters that lets you transform any boring day or conversation into a funny one with several face filters. Using these filters, you can turn yourself into a Santa Claus, a celebrity, an astronaut, and more.
It also has filters that put you on a beach or give the look of skydiving. You can also apply accessories like sunglasses, hats, jewelry, etc. All of these effects look like real ones and will help you to surprise your friends and family members on social platforms.
It recognizes your facial expressions and triggers effects accordingly. Here you'll get five triggers like a smile, frown, open mouth, eyebrow up, and down.
Once you get this Snapchat filters app download on your smartphone, you'll get instant access to all the filters and masks to alter your photos and videos into creative ones.
Download From Play Store Download From iTunes
5. YouCam Fun
This funny face filter app has a large collection of face filters and live stickers that you can use while taking selfies to turn yourself into a beautiful Cinderella or a cute animal.
It also offers various drawing effects which you can apply while making a video. The thing that makes it one of the best Snapchat filter apps is its real-time beauty effects help to take perfect shots at once.
The most amazing feature you get on this app is the background removal option. Which means you can replace your background live to something more engaging. You can also change your hair color, hairstyle, adds sunglasses, hats for a curious look.
Download From Play Store Download From iTunes
6. Sweet Snap
Sweet Snap is a nice selfie cam that has lots of unique filters, stickers, and beauty effects to click amazing selfies. It has more than 2800 face stickers to turn your photos into artworks.
You can get filters for every situation like food, landscape, scenery, and portrait with several editing options. Edit your pictures with the best-suited makeup style. This best face filter app also gives you stunning selfies without any makeups.
Its AI auto-selection feature cuts your image and pastes it on another image or background seamlessly. You can also record 8 second GIF and fun boomerang to share on multiple social media platforms.
Download From Play Store Download From iTunes
7. Snow
Snow is a popular camera app with many AR makeup filters that will give you a prettier look on every selfie and video that you take. It also has thousands of stickers to click comical pictures.
You can try its various makeup styles in real-time and also customize it as per your requirement. It lets you resize your eyes, lips, and nose and offers options to choose multiple eyeliners or shadow colors.
Snow is one of the face filter apps that has a chat option to connect with near and dear ones. It also allows users to post stories which will remain for 48 hours and the GIF feature to make the conversation more interesting.
Download From Play Store Download From iTunes
8. Mint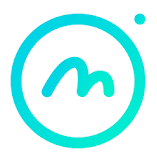 Mint is one of the best Snapchat filter apps that has all the trending selfie filters to give you a glowing look in every click. It also allows you to set skin tone at the level of your choice.
It has a plethora of options to edit photos for an outstanding look. Moreover, every moment you capture with this app will be stored in HD quality, so you can get a clear view of everything.
9. Camera 360
Camera 360 is a widely used beauty camera app that offers professional editing tools, funny & motion stickers, selfie filters, poster templates, and video effects to get the look that you want.
It has AR stickers in every category which will make your photos and videos full of fun. You can add different filters until you get the best look.
By using its real-time beauty makeup camera, you can largen your eyes, whiten tooth, resize your nose, lips, and face easily. You can also add makeup accessories like hats, sunglasses, jewelry, etc. and even change your hair color or get a new haircut in just a few clicks.
Its magical beauty effects let you turn into a goddess instantly. Moreover, the mask you apply doesn't lose its focus when you move or place a hand over it.
Download From Play Store Download From iTunes
10. Sweet Selfie
This is one of the most popular selfie editor and beauty camera apps used by millions of users across the world. Its real-time selfie effects help you to take perfect selfies easily.
From its thousands of photo stickers, you can choose liking one and use it in your picture. You can also adjust your skin tone with the help of its makeover tool.
With this amazing tool, you can remove pimples and acne, smoothen skin, remove red-eye, whiten teeth, and more. It also helps you to blur the background or change it completely in just a few clicks.
Apart from selfies, you can also make short videos, photo slideshow and add suitable music to make it more eye-catching. You can easily share all your creations directly on various social media platforms.
Download From Play Store Download From iTunes
Conclusion
These are some of the alternate Snapchat filter apps that let you play with a plethora of face filters and funny stickers to make your every click outstanding. I hope you have figured out which app you should download to edit your selfies, although we insist to try all of them and share your experience on their performance.