When it comes to Free 3D CAD software, you probably know how essential these tools are across a wide range of industries. The usage of computer-aided design and drafting software extends beyond architecture and engineering. It is also used in the creation of video games and the classroom.
Because of the incredible demand for CAD, and the companies' increased need to invest in a CAD designer, it's all too common for computer-aided drafting to cost a significant amount of money. Fortunately, we have assembled a list of the most efficient and cost-effective open-source CAD software.
A less expensive computer-aided design allows you to have the best of both worlds, namely the great convenience of using a computer-aided design while enjoying lower costs.
Best 3D CAD software
CAD software is commonly used by engineers and designers to design 2D and 3D physical component models. The user interface, toolbars, and a large library of 3D models are all quite simple to use in these applications.
Here is our handpicked list of the best free 3D CAD software, with a brief description of each. Let's have a close look at them one by one.
Onshape is one of the free 3D modeling software open for all students and non-professional and non-commercial users. It allows them to work on projects in the design field without restrictions.
This CAD assembly and configurations tool support product design process improvements. It allows much more comprehensive CAD assembly and configurations.
This utility allows you to work quickly and effectively, while also reducing the chance of being overwhelmed by an unfamiliar GUI. Leveraging effective design elements helps to ensure you don't lose focus on what you're doing.
This is an example of simply monitoring your work by scrolling through an activity feed. If you have further questions, you can use the raw analytics without restrictions. All you need to do is make different types of users easy to configure, which means you can configure full, light, and guest users all from the same interface.
It helps you keep tabs on your team with audit logs, which gives you the ability to know who has done what and where they have achieved success.
This free 3D CAD software application enables users to design 3D models for printing and manufacturing on desktop computers. It is also available for other Microsoft platforms, such as the Xbox One, Hololens, and mobile devices.
It allows you to download models created by others, you can also modify those models and even 3D print them. The touchscreen interface is used to manipulate and edit 3D files using gestures.
It is a great way to immerse yourself in the virtual world. Integration into the Windows phone offers a benefit over other Windows devices as well. Its mobile application allows to scan physical objects and turn them into 3D files using the device's camera.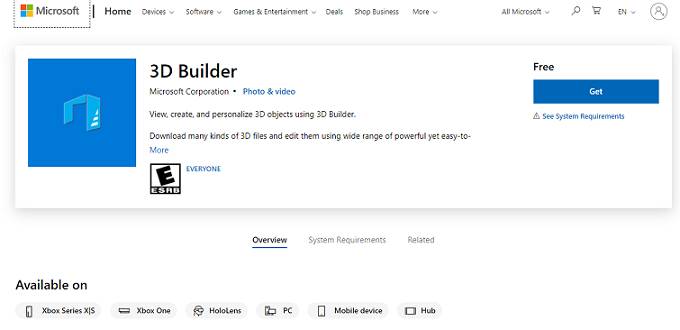 To properly create a 3D model of an object, simply take a series of photos of the object from multiple angles. It also merges images and generates a 3D representation of the object.
Not only is this interactive 3D modeling software free tool allows to the creation of models, but also an amazing asset when it comes to designing product prototypes and more.
Tinkercad is great for people who are just getting started with CAD, as it's one of the best free 3D CAD software out there. There are features available in Tinkercad for every level of designer.
Brick-like new designers, such as those creating Lego-like bricks, should start from the ground up. Minecraft gamers, on the other hand, can test their creativity using a modeler similar to Minecraft. Creative designers are free to be creative, as long as they are careful not to limit their imagination.
With relative ease, you can create circuits and 3D designs. You're also allowed to design objects using codes you know by heart, such as sequences, ciphers, and polytonic substitution ciphers.
Once you're finished, you may proceed to print in 3D using the Tinkercad software's partner services. When your order has been completed, your products will be prepared for shipment. They will be prepared to be delivered via laser cutting to your front door.
Tinkercad is more than a free 3D modeling software. Not only does it offer 3D modeling, but it also includes a wide range of other features that connect electronics and coding. Other common user interfaces that we often see people using include Codeblocks. It allows users to build 3D models based on a set of instructions you define.
Students who are working at the novice-level, who want to learn computational thinking and automation. Get this combo of code and design, which makes it possible for them to do so. Additionally, Tinkercad includes a circuit editor that makes it easier for users to better understand electronic circuitry.
BlocksCAD is one of the best 3D modeling software developed to make it easier for kids to get started with 3D modeling using BlocksCAD. The purpose of this program is to make it easy for anyone to work with OpenSCAD.
Each command that signifies objects, transformations and more are represented with colorful blocks. These are one on top of the other like LEGO bricks. Once you have completed your work, you convert your 3D model into an image to see how it looks. You may save the design in an OpenSCAD or STL format when it is finished.
At no point are you ever lost while learning OpenSCAD? At any point, you can read the raw source code, understand how your changes impact the 3D model, and comprehend how that changes the code.
FreeCAD is an open-source free 3D CAD software with the primary focus on the design of physical objects of any size. With parametric modeling, you can easily modify your design by returning to your model history and changing parameters.
It has several different components that allow it to expand to various dimensions. For extracting design details from 3D models for making high-quality, ready-to-use production drawings. The focus of FreeCAD is on parametric modeling, and it is meant to serve as a high-quality free software tool for the 3D design of real-life objects of any size.
The parametric modeling feature of its modeling system allows you to easily modify your 3D designs. You can go back into your model history and making changes to the dimensions.
LibreCAD is also an open-source 3D modeling software free to use. It is loaded with basic modeling and modification tools that you will need for your design work.
Though this free CAD program satisfies common drawing needs, you will not be overwhelmed. The software's functionality is user-friendly, unlike other free CAD software. As far as its design is concerned, LibreCAD's interface is rather straightforward, and this free CAD software is suitable for beginners.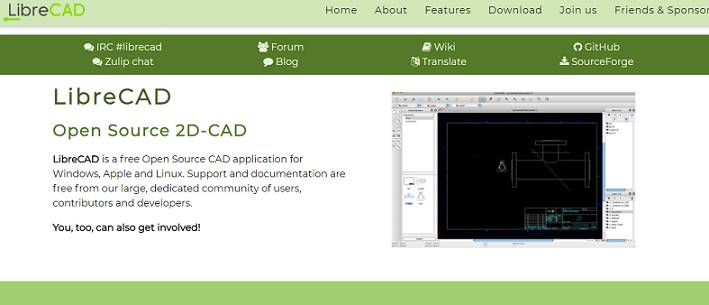 This CAD software is fully open source, which means you can change, adapt, and customize it to fit your 3D modeling needs. Not only it has a large and dedicated community, but also there are extensive documentation and support. It offers to all community members, including those with beginner and advanced levels of experience.
SketchUp is said to be one of the easiest and flexible CAD software, though some say that it's too difficult to learn. Although the free version is browser-based, it is an excellent choice to start with.
Thanks to its simple learning curve, clear and straightforward tools, and user-friendly interface. If you are searching for reliable free 3D CAD software, then it is a suitable option to go after.
You should not confuse SketchUp Free with the Pro or Shop versions. SketchUp Free is a powerful design tool even if it doesn't have all of the features available in the other versions.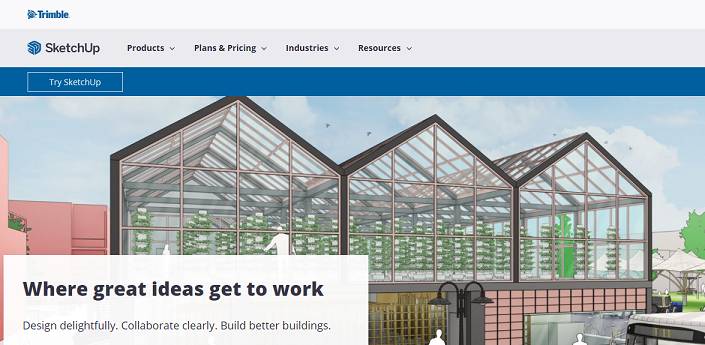 Although you won't have access to all the amazing 3D modeling features you had in the past, you will still have access to a fantastic core 3D modeler.  So that you can design enormous and complex objects without restriction.
SketchUp was developed for architects, designers, and filmmakers, but it's a very versatile program for both novices and experts.
Vectary is one of the best 3D modeling software developed by two different 3D designers. It is an online platform that has both a free and paid version. The paid options are better equipped with several additional features.
You can simply access the model by going directly to the browser, where you can model as many 3D projects as you'd like (up to three 3D projects, for example, with various 3D solids).
After that, you can export your model to a file in the STL format, where you can print your model. The library also includes numerous tutorials that are meant to help you grow your modeling skill and a catalog of models
Meshmixer is one of the best free 3D CAD software often used by many designers. It does not allow for the construction of your final products from scratch.
Instead, this software will assist you with animation, modeling, zippering, hole filling, hollowing, 3D surface stamping, and self-repair of pre-existing models. You can modify the models in a way that makes your own.
Its biggest advantage is that you can modify the 3D model without having to be concerned about how the model's 3D topology will affect it.
Since the mesh-mix functionality is quite powerful, you can simply attach one model to another. The software takes care of all the nuances of mesh modification.
Suitable for anyone interested in designing their models. LeoCAD was created to benefit users who want to produce great models quickly without dedicating a significant amount of time to learning 3D modeling.
Even though this free 3D modeling software is well suited for more experienced users who want to create advanced models. It also caters to new users, those who are just getting started, and even those who are not interested in complex features.
Another benefit of LeoCAD is that it is open-source and available for Windows, Linux, and macOS. It is one of the best free 3d cad software for mac. You can begin from scratch and build models.  It also provides access to thousands of components in the LDraw parts library to assist you.
Conclusion
So, we have identified some of the free 3D CAD software you can try to create a new 2D drawing or 3D modeling project. Having access to the best CAD software is important for most companies to find possible fatal flaws in the design before the final output.
You might already know that getting good CAD (computer-aided design) software can be expensive if you are working in a field that heavily uses CAD tools. And if you are a student just getting started in the world of 3D modeling, you should go after the free 3D modeling software as alternative options.